The first edition of Urd's Snowflake Rune Cards' Booklet is now available to download for free!
This 13 page booklet was written as part of the Urd's Snowflake Rune Cards project, which grew out of a need to vet information about runes and remove misinformation, white supremacy, and cultural appropriation while re-grounding rune divination practice in current academic research on the primary and secondary sources by linguists, historians, and archaeologists.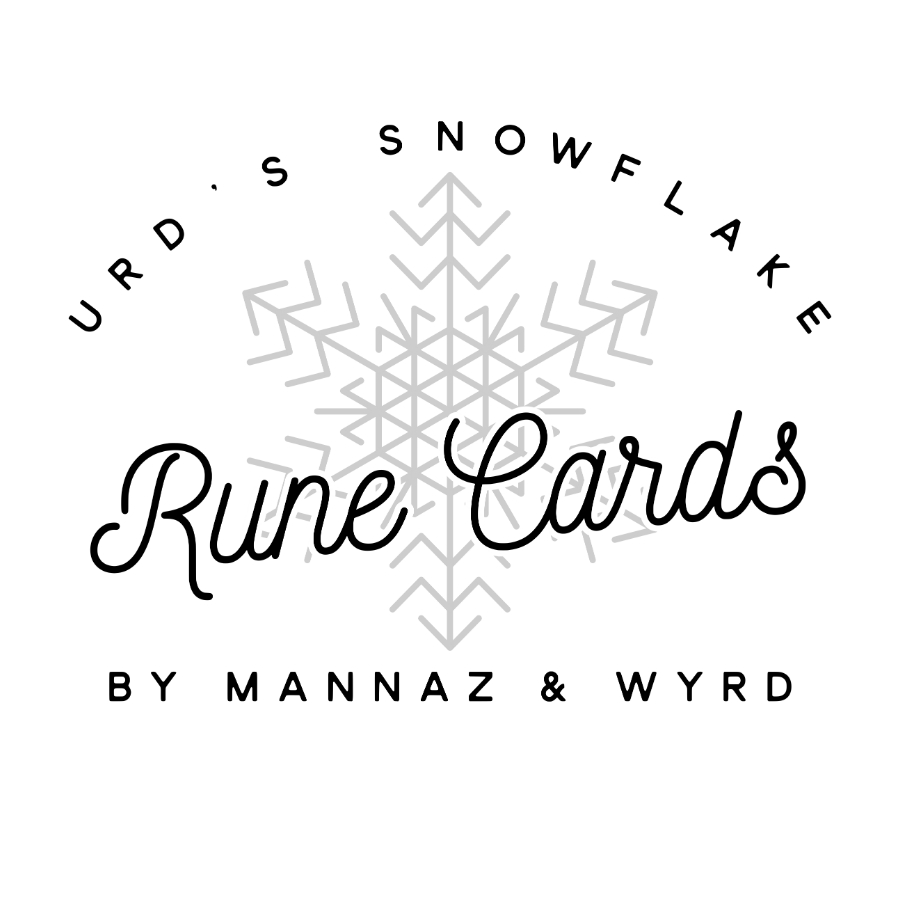 [The limited 1st edition of the card deck, which includes Elder Futhark, Younger Futhark, Anglo-Saxon Futhorc, and selected bind-runes, is available through Etsy.]
In the booklet, which can be used without the cards by any rune user, we discuss both the history of the rune rows, and the more recent history of rune divination, and have attempted to pare away ideas that came from von List's gang of ethnic nationalists, the I Ching, Hermeticism, and Tarot (to the extent that's possible in a card format). Our suggested divination keywords are drawn wherever possible from current translations of the various rune poems, and do not include reversals.
We've also done our level best to flag any runes that were stolen by the Third Reich or are currently being misused by white supremacists, and to vet the suggested readings. We've provided our recommended reading and sources list, and a list of mass-market rune authors to avoid.